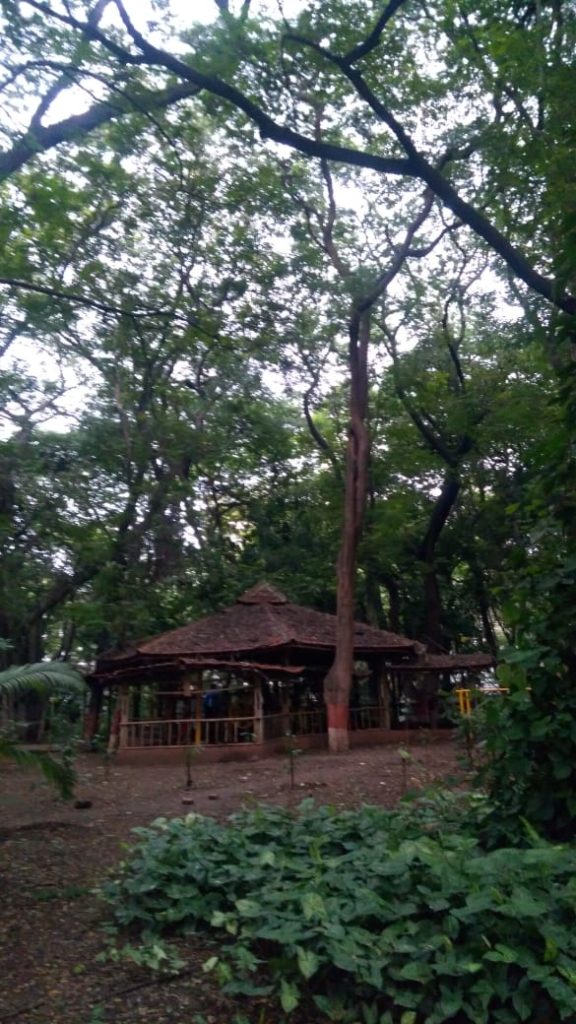 So, this is where I finally begun. One small step forward to my next goal – going places and document them. Thought why not to start from the hometown itself? There are places even in your hometown that you haven't visited before and even if there are, my perspective was gonna be a little bit different from now onward.
So to start with, I chose Chittaranjan Vatika Garden, a lively park in Model Colony – one of the cosmopolitan areas in Pune. Quiet frankly, I chose this place 'cause I had never been there earlier and the serene neighborhood enticed me.
So this place is operated by Pune Municipal Corporation and just as you enter, bird chirping welcomes you and accompanies you all along. People are seen jogging, brisk walking, etc.
This place is a proof of being called a Vatika! One can stroll through the woods and have a nice 30-40 minutes walk. There are also many diversions created through the trees for joggers / walkers.
A bunch of picturesque huts are there as well to rest and sit. A small hut-gymnasium is there made for gym enthusiasts.
This is definitely recommended for nature lovers, photographers and exercise freaks. All age group people are seen here enjoying themselves.
Some health conscious senior citizens are brisk walking and some are just relaxing and chit-chatting. A few foreigners are also seen strolling through park and observing the nature.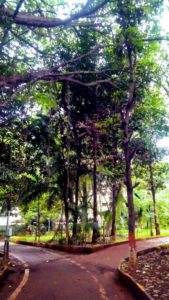 There is also a small play garden for kids and infants in the middle of the park. A number of resting huts and benches will accompany you throughout the walk.
Around approximately 300 meters near the park, at the junction are a couple of snack centers to grab a bite. A number of Yoga and meditation centers, Ashrams are surrounding the area of the park, being the main reason of foreign visitors. All in all, visiting this park is a beautiful experience INSIDE OUT!
Things to know:
Entrance Fees : IT'S FREE!
Park Timings :6.00 am – 11.30 am, 4.00 pm – 8.00 pm
People typically spend 1 hr / 1.5 hrs here
Insider – This park is one of the spots included in the Pune Heritage Walk